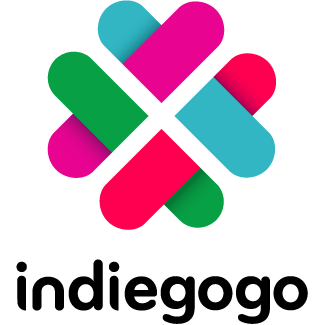 Indiegogo
Audio
mp3 audio
|
ogg audio
|
stream
|
torrent
In this episode:
We talk with
Garrett Grohman
from the
crowdfunding
site
Indiegogo
.
Here are Doug's notes from the interview.
Garrett was a
band manager
and played in bands. Garrett not very good musician!
Sleeping with Sirens
:
http://sleepingwithsirens.net/
Warped Tour
to folk...
Bennett:
https://www.indiegogo.com/projects/the-grand-bennett-ep-extravaganza
Dominican Republic:
https://en.wikipedia.org/wiki/Punta_Cana
Living out of a van!
BACKGROUND
Karen headed up the music department.
Hoobastank
,
Papa Roach
Will initially saw the tweet. Will knew that Karen was looking for someone on the east coast.
Want a job? Be ready to sleep on the floor!
What's the difference between tech, music, and other stuff?
in 2008, wanted to change
experts in each field.
30-30-project-macklemore-ryan-lewis
- HIV blood transfusions.
There's a separate cause team.
If you are looking for information, we'll try to help!
HOW DO YOU GET INVOLVED IN SPECIFIC CAMPAIGNS?
7000 live campaigns at any given time!
"Anybody who asks is going to get help"
HOW DO YOU DIFFERENTIATE FROM THE ONES JUST FOR MUSIC?
some technical details.
fees much lower on
IndieGoGo
music-specific platforms are smaller!
skully-ar-1-the-world-s-smartest-motorcycle-helmet
is anyone platform loyal? Maybe for something like goteo.org
should be looking to make a splash, not just for money!
smallest campaign…$300 for tacos.
FRAUDULENT PHONE?
How many times did Thomas Edison fail!
Here it is:
http://www.engadget.com/2014/09/30/arubixs-indiegogo-hoax/
MINIMUM CAMPAIGN
$500...he thinks (as does Doug)
NONPROFIT PLATFORMS
IndieGoGo and IndieGoGo
Non-Profit
are one in the same.
separate payment platform
Giving Tuesday -- Tuesday after Thanksgiving
http://www.givingtuesday.org/
Cool 25-headed animal
seems relevant:
ccmixter-open-music-for-the-world
BIG DEAL TO START A PROJECT?
It's not just about the funding!
Does Drake like fruity pebbles?
20lb Sounds:
20lb-sounds-live-album
You can post updates after it's done.
Two funding models
flexible funding and threshold
Paypal and credit card
Paypal means money goes directly into account when you do flexible funding!
ANY EXPANSION PLANS?
label probably not happening (but not the worst idea ever!), but labels could work with IndieGoGo.
Branded crowdfunding powered by IndieGoGo
http://www.islandrecords.co.uk/
http://www.topspinmedia.com/
ANYTHING YOU WANT TO MENTION?
John, a film specialist, is publishing a comic!
I think he is going to have a track from Bennett for the end.
Metaphysical sopranos might be the beginning
--------------------------
outgoing track from https://www.indiegogo.com/projects/golden-beard
is
http://goldenbeard.bandcamp.com/track/epilogue
...unless they tell us something different